3rd December 2001
Australian Coastline Photography of Corey Hamilton
click on image for wallpaper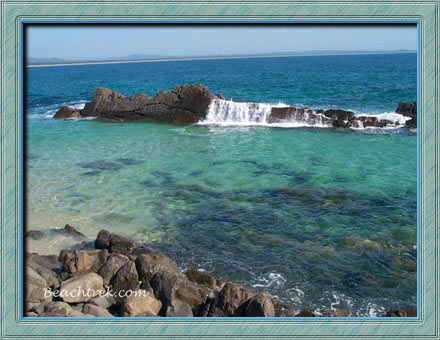 Tanks, Forster Beach
The Tanks are a favoured swimming hole, and have been for the last century, the outer rock providing a natural protection long before tidal pools made an apperance. Rumor has it gaining its name from rail workers, who would sneak a quick dip when sent to the nearby tanks to fetch water.
Click on image for wallpaper
Bridge between Tuncurry and Forster (picture by Meliana)
This bridge was at is completion the longest span type bridge in Australia.
Click on image for wallpaper
Wild Dolphin out at sea.
A dolphin cruise with Amaroo Cruises is an enjoyable way to spend a few hours. The trip took us around the oyster farms at Wallis Lake, through the rough waves of the breakwater and out along the coast. We spotted some (too quick to photograph) baby dolphins playing close to some rocks where their mothers had left them while they hunted out to sea. The mature dolphin above was a kilometre or so directly out to sea.